From Annual Queries to Recordkeeping – We've Got You Covered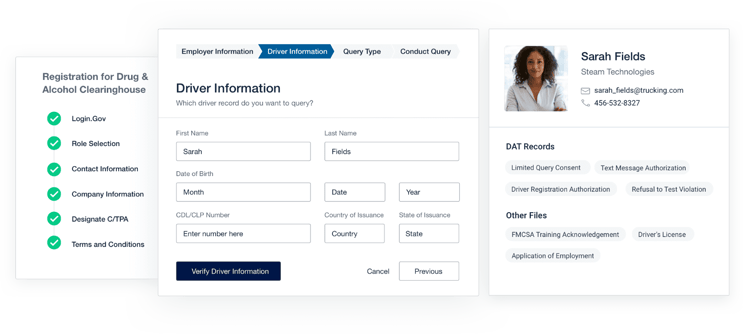 Foley's DOT Clearinghouse program automates all of your Clearinghouse requirements with little to no work on your part. This includes:
Full Query Management
Registration Support
Driver Consents
Digital Recordkeeping
We'll also help you navigate the background check dispute process, if needed.
The annual query deadline is right around the corner. With fines more than doubling in 2021, the time to get compliant is now. To learn more about our comprehensive DOT Clearinghouse program, please call (860) 815-0762 or fill out the form.